Attention Polk County 4-Hers: Everything You Need to Know About Summer Camp
Campers in our region attend summer camp each year at the Betsy Jeff Penn 4-H Education Center in Reidsville, NC. Find out more about the Betsy Jeff Penn Center…
In 2019, Polk County Campers will be attending camp the week of June 30-July 5. Campers ages 8-17 are invited to attend. Camp details can be found on the flyers below.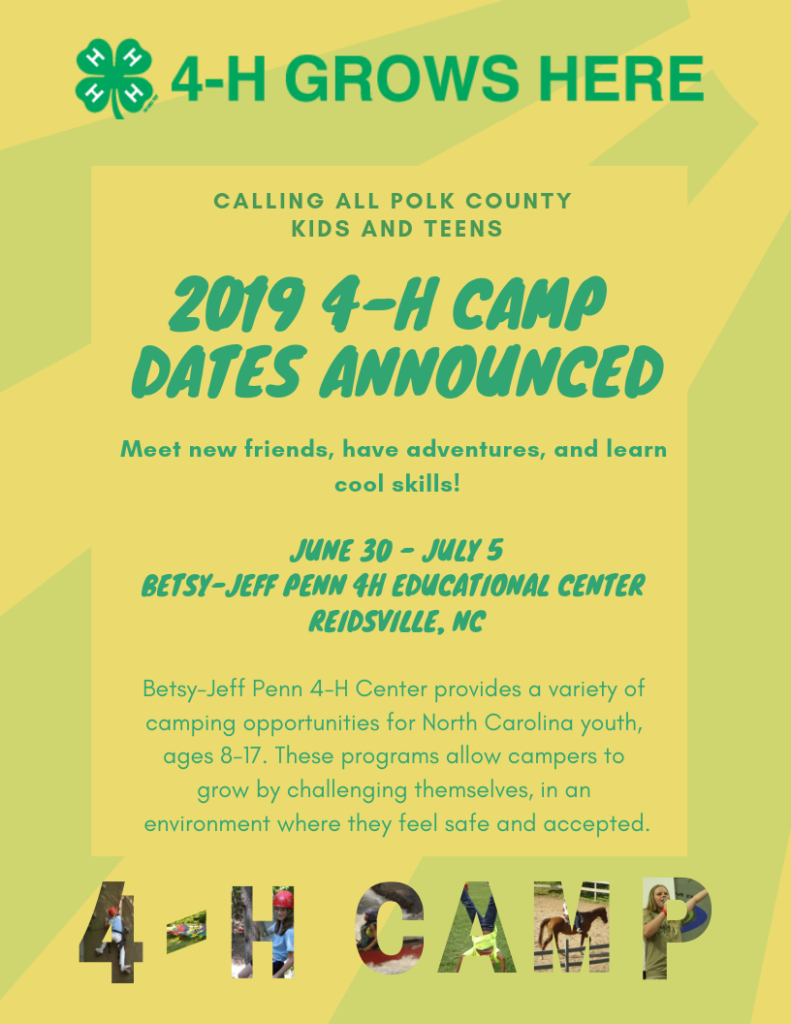 Any student who completes the Polk County 4-H Presentation Program at the County and District Level is eligible for a 50% scholarship to 4-H camp!
---
Ready to register? Print out the downloadable registration form OR complete your registration online. Have questions? Email Helen Blackwell.