Rosemary-Infused Watermelon Lemonade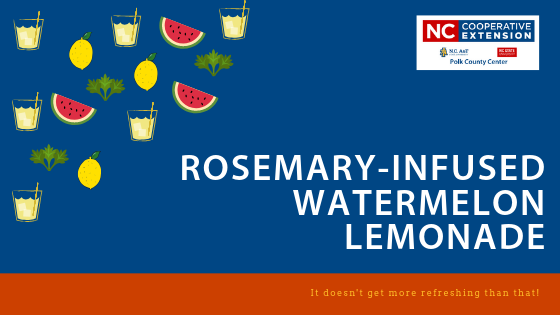 Make the most of this watermelon-filled time of year with a healthy and refreshing drink that everyone in the house will fall in love with.
Yield: 8 cups
Ingredients
2 c. water
3/4 c. sugar
1 sprig rosemary, leaves stripped
2 c. lemon juice
12 c. watermelon, cubed and seeded
Directions
Mix together water and sugar in saucepan and heat over high heat until combined.
Add rosemary to mixture and remove from heat. Let steep for 1 hour. Strain into another container.
Place half the lemon juice, half the watermelon, and half the rosemary mixture in a blender. Cover and puree until smooth. Strain mixture into a pitcher. Repeat with remaining ingredients.
Stir well before serving over ice.